POLITICAL SCIENCE METHODOLOGY
Dr. John Quinn
Library  Instruction Session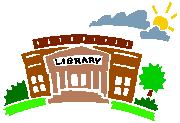 I.    Library Catalogs:      WebCat        LANCE        MOBIUS
The WebCat is used to locate books, videos, CDs, and titles of magazines,  journals and newspapers in Pickler Library.

WebCat is also part of a "cluster" of six academic libraries called LANCE (Libraries and Networks Cooperating in Education).

Several of these "clusters" of library catalogs comprise MOBIUS, a state-wide consortium of academic libraries throughout Missouri (Missouri Online Bibliographic Information User System )

Q.   Why is it helpful to know that Truman's WebCat is part of LANCE and MOBIUS?

A.    You may need a book that our library does not have.  While in  you can simply click "Search MOBIUS" to see if another library has it.  Then, with a few more clicks, you can request the item and it will be delivered to our Circulation Desk, usually within 3 days (this is quicker than traditional interlibrary loan). You will be notified by e-mail once it is here.  Simply return it to Circulation as you would a Pickler book.

Example:   You need a book called The Constitution of Markets : Essays in Political Economy by Viktor J. Vanberg.  We search WebCat

        Title search

        Search MOBIUS

        Request This Item

        Select LANCE

        Select Truman
II.    Keyword Searching
        Common way of searching in most electronic databases (library
catalogs, indexes, web search engines).

        Can combine terms in many ways to broaden, narrow, or in some way tailor your search to retrieve the most relevant results.

Tips:

    Combine terms with AND to narrow your search, and in most cases, to search several distinct concepts:

            public opinion AND welfare reform
affirmative action AND race
class AND voting behavior

    Combine terms with OR to broaden your search, usually used to search for similar or related terms or concepts:

class OR social status
attitudes OR opinions OR beliefs

    Use "nesting" to make more complex searches:
              affirmative action AND (race OR gender)
mass media AND public AND (attitudes OR opinions OR beliefs)
____________________________________________________________
In WebCat, you can browse subject headings after doing a keyword search
for affirmative action and (race or sex or gender)
(look at record #4 and its subject headings)
III.    Searching for Journal Articles
There are several databases that are useful for finding research articles from scholarly or peer-reviewed journals in the political science and other social science areas:
—Social Science Abstracts
—Sociological Abstracts
—PAIS International (Public Affairs Information)
Service)
—Criminal Justice Periodicals Index 
To determine if a journal is peer-reviewed (refereed), check Ulrich's  Periodicals Directory located on the table just behind the reference desk.  If it is a journal we subscribe to, you can go to the "Current  Subscriptions" list and scroll down to J–Political Science.  Those with an asterisk indicate the journal is peer-reviewed.
IV.    Reference Sources
The American Political Dictionary    REF JK 9 .P55 (1997)
The Europa World Year Book.   REF JN 1 E852  (latest ed.–two volumes)
First part of volume one contains information on 1600+ international organizations; extensive coverage of United Nations and  related agenices;  articles on major organizations including WTO (World Trade Organization), European Union, NATO.  The remainder of the volume, plus volume two contain articles on countries of the world–political, economic, social, commercial information.
Economic Indicators Handbook: Time Series, Conversions, Documentation   REF  HC101 .E38  (latest ed.)
How to Research Elections       REF JK 1976 M37  (2000)
International Financial Statistics.  REF HG 61 I57  (latest ed.)  Published by the International Monetary Fund (IMF) monthly with an annual cumulation, it provides detailed financial statistics of the countries in the world.   Contains "country pages" and "world tables."  Data include exchange rates,  money and banking accounts, interest rates, etc.
Political Handbook of the World. REF JF 37 P6 (latest edition)  Essential political information about countries.
Statistical Abstract of the United States. HA 202 A32 (Reference stacks, Reference desk
and 3rd floor computer lab).  Collection of economic, social and political statistics pertaining to the U.S. gathered from government and nongovernment sources.  Footnotes at end of each table give source of data.
Vital Statistics on American Politics, 1999-2000    REF JK 274 S74 (2000)
World Encyclopedia of Political Systems and Parties   REF JF 2011 .W67 (1999)
Worldmark Encyclopedia of the Nations   REF G63 .W67 (2001)
Statistical Sources on Crime
Crime in the United States (formerly Uniform Crime Reports, published by U.S Federal
Bureau of Investigation)     REF HV 6787 .A32 (latest ed.)
Sourcebook of Criminal Justice Statistics  HV 6787 .S68 (latest ed.)
Atlas of Crime: Mapping the Criminal Landscape  HV 6783 .A85 (2000)
V.  Current and Historical Government Publications
CIS Congressional Masterfile 1789-1996 (CD-Rom across from Reference Desk).  This is an index to congressional hearings and reports. (The texts of hearings and reports are on microfiche, in the Current Periodicals department). Click here to see the CIS microfiche finding aid
LexisNexis Congressional Universe—"CIS indexing and abstracting of congressional publications and the CIS Legislative Histories (1970-present);Full text of congressional reports, documents, prints, bills and the Congressional Record"
Visit Pickler Library's Government Documents Web page to find more about government publications.
VI.   Web Links
Penn World Tables     An article discussing the Penn World Tables is published in
the Quarterly Journal of Economics, May, 1991, pp. 327-368.
U.S. Census Bureau. Voting and Registration  —  "This site provides information on reported voting and registration by various demographic and socioeconomic characteristics, collected in November of congressional and presidential election years in the Current Population Survey (CPS)."